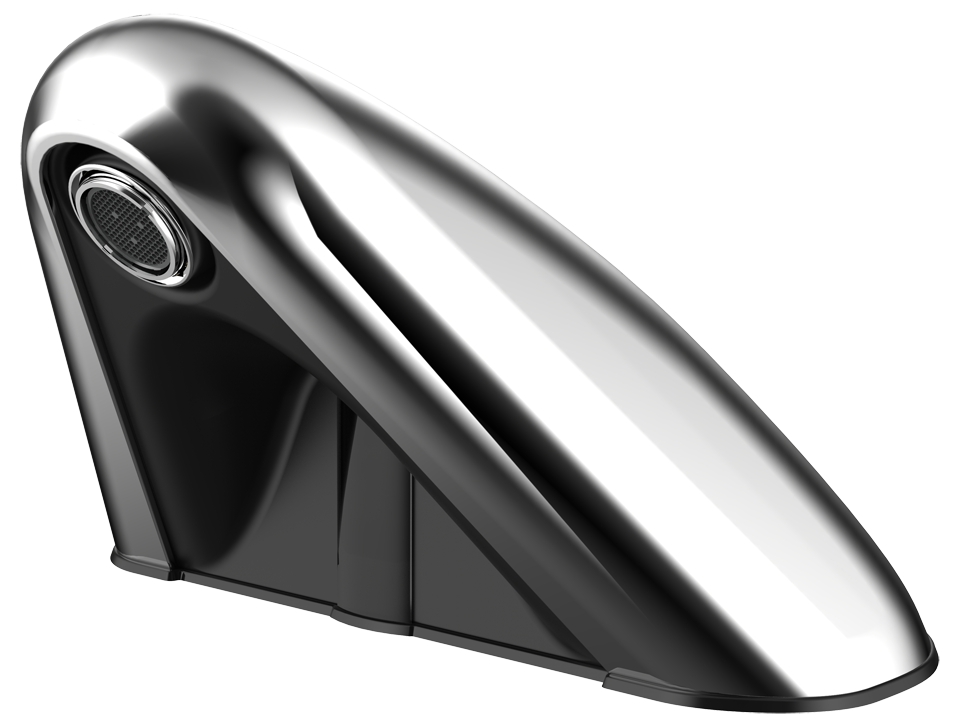 | | |
| --- | --- |
| SF370 mounted on a 4″ center set | SF370 mounted on an 8″ center set with cover plate provided by BSP |
Accessories
Ligature Resistant Sensor Faucet
#SF370
Product Description
This infrared sensor faucet is sloped and rounded to prevent ligature. BSP has designed and developed this unit to retrofit existing lavatories or it can be specified for new design. This product is certified by IAPMO to meet UPC, ASME A112.18.1 / CSA B125 and AB 1953 California no-lead standards. This unit is also ADA compliant.
Hygienic Touch-Free Operation – Most public and many private facilities are now specifying touch-free sensor faucets to prevent the cross contaminate of disease carrying germs that can be transmitted via a manual faucet handle. Removing the faucet handle from the plumbing system creates a cleaner, safer environment for all users as well as local staff.
Water Conservation – Electronic faucets are very efficient dispensers of water. Our faucets only operate when the user's hands are directly under the faucet and immediately shut-off after hands are removed. Virtually all the water being dispensed by the faucet is being used. There is no wasted water while hands are being washed or with the faucet being left in a partial or fully open position.
Reduced Operating Costs – Our system uses up to 80% percent less water than a manual faucet. Because we use less water we also generate less waste water, which create savings from lower sewage related cost. In addition, if the system is connected to the hot water line, hot water use and cost will also be reduced. In many environments we find that the utility savings from the installation of sensor faucets can generate an ROI of less than two years.
Quality & Reliability – All our components are designed, engineered and produced uniquely to meet our strict performance standards. Our electronics have passed rigorous third party testing to provide consistent and reliable performance.
Technical Details
ADA compliant.
All metal housing designed for maximum strength and protection from abuse with a polished chrome finish.
Available in either battery (two 3-volt lithium) or AC power.
Fits both a standard 4″ centerset and an 8″ center set with our conversion kit assembly.
Includes a 1.2 GPM hygienic laminar flow outlet.
Includes an under counter mechanical mixer.
Mixer includes check valves for cross flow protection.
Can be optionally fitted with an ASME 1070 thermostatic valve.
Programmed vandal protection maximum run time of 60 seconds.
Pre-assembled for simple installation.
Shape Details
Ligature resistant profile.
Fully recessed laminar flow outlet.
Sensor lens protected by the metal housing.
Electronic system housed within the vandal resistant spout.
Patent # US D635,386 S
Technical Resources
Share this product