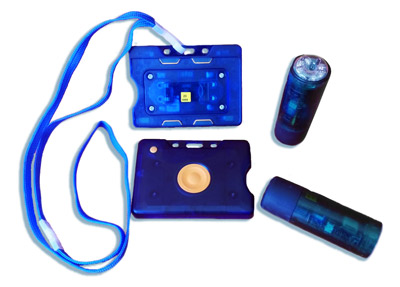 Staff Alarm Systems
#SA750
Product Description
Behavioral Safety Products has partnered with Pinpoint, Inc. to provide personal alarm systems for staff of behavioral health facilities, emergency departments, and anywhere that employees may encounter aggression. Think of it as a call button that you wear.
If you need help, you push a button on the fob (or pull it from its pin) and the infrared signal pinpoints your exact location and summons help. No hollering, no whistles, no looking for a button on a wall between you and an aggressor.
The system has 2 levels of call – assistance and emergency. That allows you to call for assistance before an incident escalates into a full emergency situation.
The system is affordable, easy to use, eliminates false alarms, and the response is immediate.
Rationale
Healthcare workers have a high risk of assault at work. The Bureau of Labor Statistics shows that 48% of all non-fatal injuries from occupational assaults and violent acts are committed by a health care patient. OSHA reports that health care workers experience violent assaults at a rate four times higher than other industries. For nurses and other personal care workers, this rate jumps to 12 times higher.
Results
Mercy Medical Center in Cedar Rapids, Iowa conducted a staff survey related to the installation of their Pinpoint INSTANTalarm. Prior to installation of the system, 32% of staff Agreed or Strongly Agreed with the statement, "I feel safe at work on my shift". The survey was repeated at 6 months (86% agree or strongly agree) and at a year and a half (97% agree or strongly agree) demonstrating dramatic improvement.
Significant improvement was also seen in calls to security, number of staff injuries, restraint and seclusion, cost of staff injuries related to patient aggression, and staff turnover.
Cost
The cost of the system is dependent on the number of devices needed to cover rooms/hallways in the specific area. The personal alarms use coded infrared light to trigger the ceiling receivers. By placing a receiver in each room, we are able to pinpoint the exact room where help is needed.
Technical Resources
Share this product